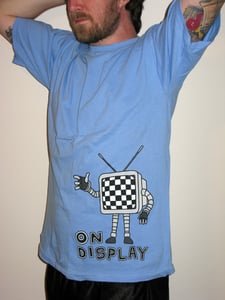 $

10.00
Another one of ON DISPLAY's first T-shirt Designs created by ON DISPLAY's own Zachary Brooks and printed by our good pals at Awesome Dudes Printing.
Signature ON DISPLAY Checkerboard TV Character is printed off-center at the bottom corner of the shirt, not in center chest.
Awesome 4-color print!
Available in many colors and sizes!